Shop in Europe
Ship to the Caribbean
With the AGS Global Solutions – Netherlands ShopnShip service
Shop in Europe
Ship to the Caribbean
With the AGS Global Solutions – Netherlands ShopnShip service
Shop in Europe
Ship to the Caribbean
With the AGS Global Solutions – Netherlands ShopnShip service
How ShopnShip to the Caribbean works
ShopnShip will make your online shopping experience more convenient than ever before. With just a few clicks, move your shopping parcels easily from the Netherlands to the Caribbean. Shop at your favourite online stores in Europe and let ShopnShip do the rest for you.
1
On the website of your online shop of choice, add the product(s) to your shopping cart and take a screenshot (jpg or png) of the complete contents of your cart.
2
Go to www.khz-movers.com/en/shopnship/ and complete the order form.
3
Upload the screenshot of your shopping cart. Your screenshot must clearly show the quantity of each item in your basket.
4
You will quickly be emailed a detailed (and free!) quote of the shipping costs. If you accept, make the payment.
5
Go back to the shop's website and complete your purchase. Please get it delivered to our warehouse.
Our address:
Your name and quote number
c/o AGS Global Solutions – Netherlands
A.van Leewenhoekweg 50
2408 AN Alphen aan den Rijn
6
Once your purchase has been delivered and we've received your payment, you can specify the final delivery address and we'll get to work!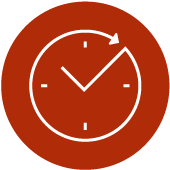 REDUCED WAITING TIMES
AGS Netherlands sends shipments to the Antilles once a week, so your online shopping will be making its way to you within days.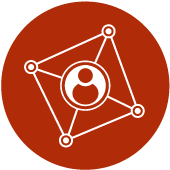 PEACE OF MIND
We won't ship your purchases with another carrier because we don't have to. AGS Netherlands is the only international removals company with offices in the Netherlands and in Aruba, Bonaire, Curacao and St Maarten.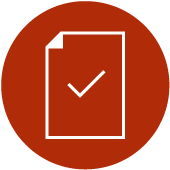 MINIMAL PAPERWORK
AGS Netherlands helps you clear your purchases through customs. We take care of all the documentation on your behalf.
AGS Netherlands has been shipping parcels to the Caribbean for more than 40 years
AGS Netherlands was founded in the Netherlands in 1977 to offer emigrants and immigrants the total range of international moving services.
Today we have branches in Alphen aan den Rijn, The Hague and Den Helder, plus branches in Aruba, Bonaire, Curacao and St Maarten.
We are proud to say that we have been FAIM-plus certified since 1998. This means that our service is top quality because we are regularly audited by external auditors on more than 200 quality requirements.
Our clients include multinationals, government organisations and private individuals. We move over 300 families to and from the Caribbean every year.
Get your free quote
An AGS Netherlands representative will email you shortly!
Complementary shipping services
AGS Netherlands offers bespoke solutions to get your shipments to the Caribbean – for less.